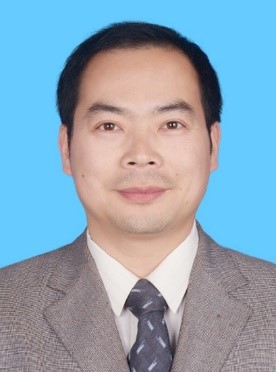 Prof. Yushi Jiang
School of economics and management, Southwest Jiaotong University, China
Research Area:Neural marketing, network advertising and human resource management
Jiang Yushi, Professor, doctoral supervisor, postdoctoral student in psychology of Peking University, under the guidance of Professor Zhou Xiaolin, a famous psychology expert in China, once served as the director of Admissions Office of Graduate School of Southwest Jiaotong University and the director of marketing department of School of economics and management of Southwest Jiaotong University. At the same time, he is also a director of the Marketing Research Association of China's institutions of higher learning, a communication review expert of the National Natural Science Foundation of China, and a communication review expert of the degree of the Ministry of education. In May 2018, it won the "Tang Lixin excellent teacher" award of Southwest Jiaotong University; in 2017, it won the honorary title of "2014-2017 international cooperation and exchange advanced individual"; in October 2017, it was selected into the national talent pool of ten thousand excellent innovation and entrepreneurship mentors, member of China Marketing Association, review expert of China marketing competition, expert of Sichuan entrepreneurship Association, Sichuan market Member of Marketing Association, special expert of Chengdu Personnel Bureau, deputy director of Human Factors Engineering Research Institute of Southwest Jiaotong University, deputy director of logistics and Emergency Management Research Institute, executive deputy director of western harmonious labor relations research center, review expert of Journal of Marketing Science (JMS), review expert of Management Journal of Review experts of system engineering theory and practice, Journal of psychology, Nankai management review, Journal of information system, etc. He once served as the director of the marketing department, Secretary of the Party branch, deputy director of MBA center, deputy director of EDP center, and deputy head of the eighth group of technology town leaders and regiments in Yixing City, Jiangsu Province. He once worked as a visiting scholar in the United States for one year, worked as a temporary post in Yixing City, Jiangsu Province for one year, and served as the deputy head of the eighth group of science and Technology Town chiefs and regiments in Yixing City. In June 2018, he was selected as the "Southwest Jiao Tong University excellent entrepreneur innovation and mentor database", and the special expert committee of Southwest Jiao Tong University's "Internet plus" innovation and entrepreneurship competition. In July 2018, the "e-children" team under the guidance of our school won the second prize in the final of the 8th National College Students' e-commerce "innovation, creativity and entrepreneurship" challenge competition, creating the best result in history for our school and Sichuan competition area.
Title: How to overcome online banner blindness? A study on the effects of creativity
Abstract: Purpose – This study aims to explore whether creativity can overcome banner blindness in the viewing of web pages and demonstrate how visual saliency and banner-page congruity constitute the boundary conditions for creativity to improve memory for banner ads.
Design/methodology/approach – Three studies were conducted to understand the influence of advertising creativity and banner blindness on recognition of banner ads, which were assessed using questionnaires and bias adjustment. The roles of online user tasks (goal-directed vs free-viewing), visual saliency (high vs low) and banner-page congruity (congruent vs incongruent) were considered. Findings – The findings suggest that creativity alone is not sufficient to overcome the banner blindness phenomenon. Specifically, in goal-directed tasks, the effect of creativity on recognition of banner ads is dependent on banner ads' visual saliency and banner-page congruity. Creative banners are high on visual saliency, and banner-page congruity yields higher recognition rates.
Practical implications – Creativity matters for attracting consumer attention. And in a web page context, where banner blindness prevails, the design of banners becomes even more important in this respect. Given the prominence of banners in online marketing, it is also necessary to tap the potential of creativity of banner ads.
Originality/value – First, focusing on how creativity influences memory for banner ads across distinct online user tasks not just provides promising theoretical insight on the tackling of banner blindness but also enriches research on advertising creativity. Second, contrary to the popular belief of extant literature, the findings suggest that, in a web page context, improvement in memory for banner ads via creativity is subject to certain boundary conditions. Third, a computational neuroscience software program was used in this study to assess the visual saliency of banner ads, whereas signal detection theory was used for adjustment of recognition scores. This interdisciplinary examination combining the two perspectives sheds new light on online advertising research.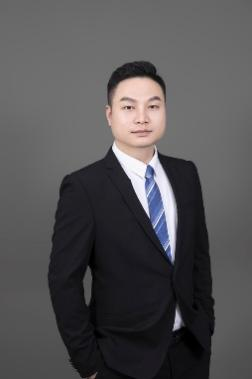 Prof. Zelin Tong
Management School, Hainan University, China
Research Area:Marketing management, marketing planning, strategic brand management, social management
Dr. Tong is currently working with Hainan University, PR China, as a specially-appointed professor. He got his PhD degree from Wuhan University, and then he went to Guanghua School of Management, Peking University and as a visiting scholar. In 2016, he was selected as the Top Young Talent of North China University of Technology. In 2017, he was selected as the Top Young Talents of High-level Teachers Program in Beijing Universities. In 2019, he was selected into Top Talent Plan of Hainan Province.
Title: Effect of CSR contribution timing during COVID-19 pandemic on consumers' prepayment purchase intentions: Evidence from hospitality industry in China
Abstract: Corporate social responsibility (CSR) contributions are essential for hospitality companies during the COVID-19 pandemic. However, little is known about how CSR contribution timing during the pandemic might affect consumers' prepayment purchase intentions. This paper takes a hospitality company as an example, using two experiments to explore (a) the effect of CSR contribution timing on consumers' prepayment purchase intentions and (b) the potential roles of psychological contracts and distance to the COVID-19 risk center. Study 1 demonstrated that CSR contributions during the COVID-19 outbreak (vs. after its peak) led consumers to have higher prepayment purchase intentions, revealing the impact of CSR contribution timing. This effect was also driven by psychological contracts between consumers and the hospitality company. Study 2 showed that, when participants were in the peripheral area of a COVID-19 outbreak, CSR contributions during the outbreak (vs. After its peak) increased prepayment purchase intentions whereas the opposite effect occurred when consumers were in the risk center.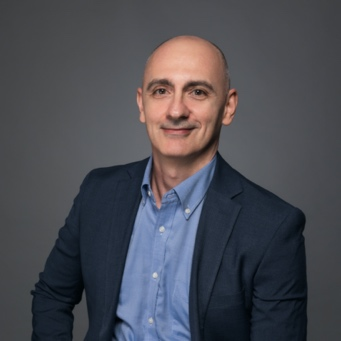 A. Prof. Marco Pellitteri
Department of Media and Communication,Xi'an Jiaotong-Liverpool University, China
Research Area:History and theories of media, visual media, strategic communication, creative industries, popular culture, education and teaching in transnational contexts
Marco Pellitteri is a cultural- and media sociologist. He is an Associate Professor in the Department of Media and Communication, School of Social Sciences and Humanities, of Xi'an Jiaotong-Liverpool University (Suzhou, China). His research spans several sectors of media and social studies: television and broadcasting, animation, comics, video games, soft power and popular culture in Asia. He is the author of several monographs, among which The Dragon and the Dazzle (Tunué with the Japan Foundation, 2010, 750 pages, It. ed. 2008) and Mazinga Nostalgia (1999, 2002, 2008; 4th revised edition Tunué, 2018, 2 vols, 1600 pages); and the editor, with Wong Heung Wah, of Japanese Animation in Asia: Transnational Industry and Success (Routledge, 2021). He has published in academic journals such as Asian Journal of Communication, Kritika Kultura, Journal of Italian Cinema and Media Studies, Arts, Yuriika, Mechademia, Belphégor, Cabiria, and others. He obtained his doctorate in Sociology and Social Research from the University of Trento (Italy).
Title: Teaching media through media in China in the period of Covid-19: Using on-line and 'hybrid' methods to explain media practise
Abstract: This keynote speech will be both a general discourse on higher education in the fields of media and communication in hybrid teaching/learning environments and a personal critical account of the speaker's teaching practice in the areas of communication, media, visual design, advertising, research methodology, and the cultural and creative industries in the four latest years (2018-2021). The transition from face-to-face didactics to on-line classes in February 2019 due to the Covid-19 viral outbreak first in China and then around the world, and later on to so-called 'hybrid' teaching—where on-site and off-site students co-exist in what has been labelled 'the blended classroom'—have entailed a variety of challenges and rearrangements for academics, students, and universities at large. The speech, based on direct observations and a critical take on the speaker's personal experience, offers a perspective on this new and evolving situation in China.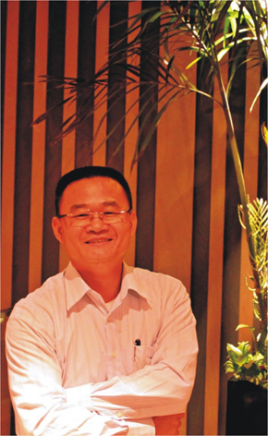 A. Prof. Jordan Yan
School of Art, Minnan Normal University, China
Research Area:Fuzzy theory & Grey theory, TRIZ, Product design and development, Human factor engineering, Product life cycle engineering
Dr. Yen is Associate Professor in the School of Art at Minnan Normal University, and Vice Dean of the Minnan Institute of Cultural Design. He received the Diploma in Industrial Design and the M.S. degree in Industrial Design, from the Tatung Technology University (TTU), Taiwan, in 1992, 1994, respectively. He received the Ph.D. degree in Industrial Design from the Cheng Kung University (NCKU), Taiwan in 2017.His research lies in Decision-making application of Fuzzy theory and Grey theory, TRIZ theory, Product design and development, Human factor engineering, Usability engineering, Product life cycle engineering.Recent research focuses on User experience, Product and Service design, Sustainable product design and research and development. Dr. Yen has published several papers in high-profile conferences and journals held by IEEE, IBC, and Hindawi. He holds thirty patents and two patent applications. His research has been sponsored by the Ministry of Social Science of China.
Title: Apply bird beak research on Bionic design
Abstract: The gripping action of the hand is close to the biting behavior of the animal's mouth in nature. Taking the unique mouth shape of the "black-faced spoonbill" as the most internationally conserved among migratory birds in Taiwan as the starting point, the analysis results are presented from the perspective of bionic shape design. Furthermore, the imagery and characteristics it represents are further embodied to achieve the purpose of applying design and creative products.The hand grasping and gripping patterns considered in creative application products can be divided into four categories: two-finger, three-finger, four-finger, and full-finger. Combined with the relevant design conditions and restrictions, for the elderly or those who are not used to chopsticks in the Eastern culture, or even the fingers of the hand are defective and can not normally chopsticks, provide another convenient use of the new auxiliary food final design concept mode The three-finger type is closer to the general way of holding chopsticks, so a creative chopstick was designed according to its method. In terms of the discussion of the golden ratio of the shape of the bird's beak, the golden ratio of the beak's beak shape is the most suitable for other creative products.